Take your movie night to a new level with Northern Standard 1,000mg chocolate bars at Hightops Colorado Springs, on sale every Saturday!
Northern Standard
Northern Standard gourmet edibles are developed and produced by a world-class chocolatier and confectioner, using only the highest quality ingredients. Explore some of the delicious Colorado inspired treats below, and order for pickup at the Royer or Powers locations today.
Strawberry Summit Cheesecake
A rich white chocolate bar made with cream cheese, strawberry crisps, and graham cracker crumbles. Takes the edge off after a day on the edge.
Campfire S'mores
Creamy milk chocolate garnished with crunchy graham crackers and toasted marshmallows. A sweet, sublime campfire treat.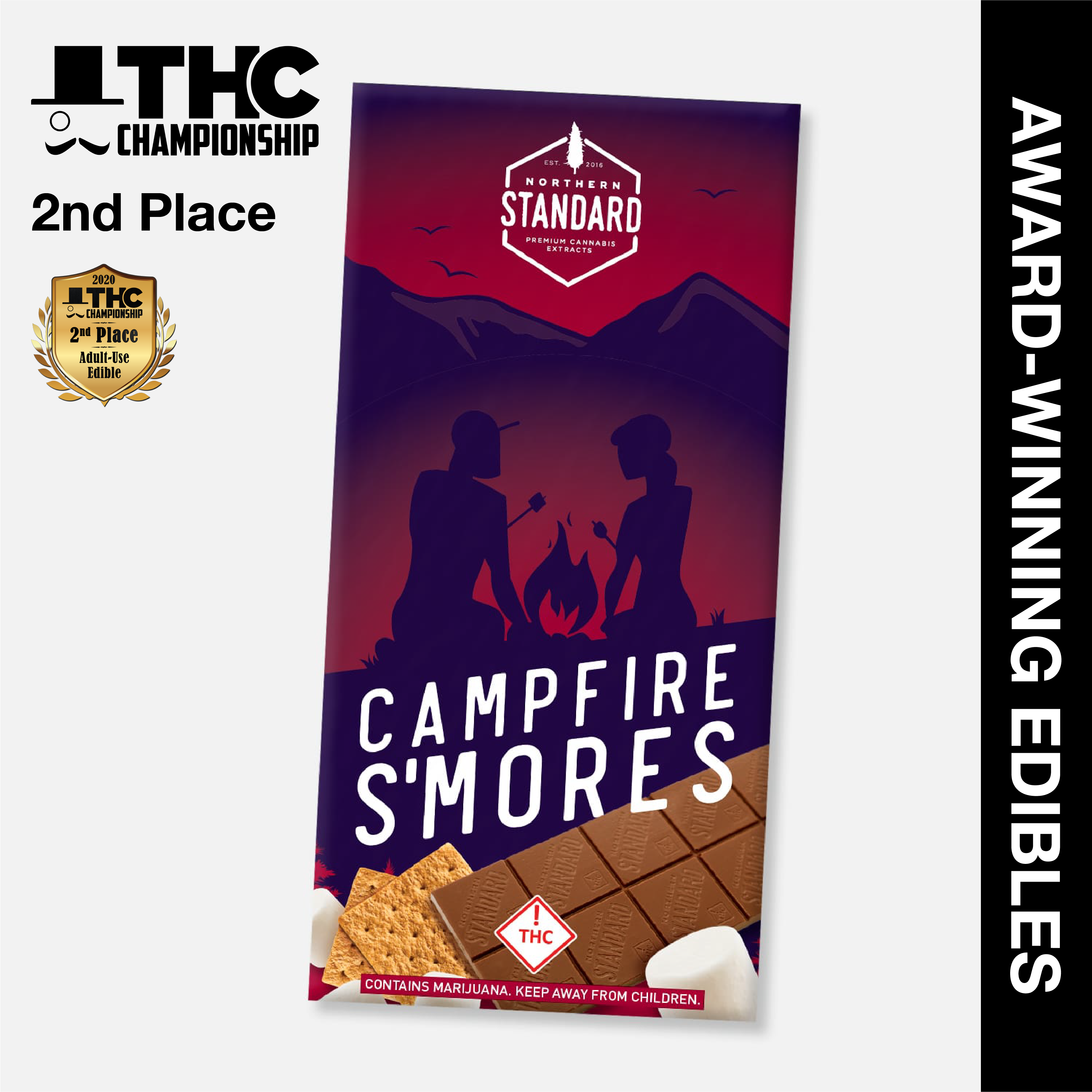 Telluride Tiramisu
Delectable white chocolate with the classic taste of everyone's favorite Italian dessert. An uplifting dessert for when the lifts are deserted.
How Much do I take?
If you are new to cannabis, start small with 1-5mg until you know how your body responds. Experienced folks should stick to single servings no greater than 10mg. Want more on how to dose? Read the 5 Things you should know about edibles here.